Sure Smile Clear Aligner Treatment

The SureSmile clear aligner system is powered by a robust, clinically driven digital treatment planning platform. Using the advanced capabilities of the software and clinical expertise of the SureSmile Techno Center, each aligner is custom designed by Dr. Smith's individualized treatment plan and anatomically designed to the patient's facial photo for ideal smile design.
What Is Clear Aligner Treatment?
Clear aligner treatment uses a series of customized, transparent aligner trays. Each set of removable aligners is based on a 3D model of your teeth and is used to gently guide your teeth into healthy alignment. Most patients wear their clear aligners for one to two years to achieve their desired results.
Your aligner trays should be worn for 22 hours a day, or as recommended by our orthodontist. You can take out your aligners during meals and when brushing or flossing. Since your aligners are removable, you can enjoy your favorite foods without fear of damaging your orthodontics. You can also play sports and other physical activities without interfering with your treatment.
What Are The Benefits Of Sure Smile Clear Aligners?
Sure Smile clear aligners offer all the same benefits of ClearCorrect, Invisalign and other aligner treatment systems. Our clear aligners will reposition your teeth without the need for noticeable metal brackets and wires. Once placed in your mouth, your aligner is virtually invisible, allowing you to discreetly straighten your smile.
Because these aligners can be fabricated in-house, Sure Smile aligners are more affordable and offer faster turn-around time in receiving your aligners. We use our award-winning intraoral 3D scanner to digitally capture your teeth and Dr. Smith utilizes the advanced SureSmile Techno Center to individually design and stage your aligners. Our Juell 3D-2 3D printer offers unbelievable accuracy, achieved by using enhanced UV/DLP/LED technology, in the fabrication of your aligners.
Who is a Candidate for Clear Aligners?
Our orthodontist recommends Sure Smile clear aligners for adults and teens with mild to moderate orthodontic issues. Clear aligners are used to treat many common tooth and jaw misalignment, including crooked teeth, crowded teeth, gaps or spaces between teeth, overbite, and underbite. If you are interested in clear aligners, call our office.
We can help straighten your teeth with clear aligner treatment in Coral Springs. Call our office at (954) 368-0105 today to schedule a consultation. Be sure to ask about our convenient family scheduling and extended hours.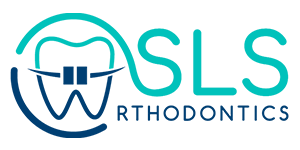 Request an Appointment