Glossary
Archwire
A wire engaged in orthodontic attachments, affixed to the crowns of two or more teeth and capable of causing or guiding tooth movement.
Band (orthodontic)
Bands are small, thin rings of stainless steel that fit around the molars (and premolars if necessary). They serve to secure orthodontic attachments to a tooth. They are selected from a range of sizes and are closely adapted to fit the contours of the tooth. Then they are cemented into place with a dental cement that contains fluoride, to prevent any tooth decalcification during treatment.
Bracket
An orthodontic attachment that is secured to a tooth (either by bonding or banding) for the purpose of engaging an archwire. Brackets can be fabricated from metal, ceramic or plastic.
Ceramic brackets
Crystalline, alumina, tooth-shade or clear synthetic sapphire brackets that are aesthetically more attractive than conventional metal attachments.
Coil Spring The coil spring fits between brackets and over the archwire and is used to open or close spaces.
Crowding
Dental malalignment caused by inadequate space for the teeth.
Debanding
The removal of cemented orthodontic bands.
Debonding
The removal of bonded (cemented) orthodontic brackets
Elastics (rubber bands)
Used to move teeth in prescribed directions (commonly connected to molar band and upper ball hook). Found in numerous colors for better appearance."
Forsus
The forsus is used to correct patients' jaws and dentition where the upper jaw and teeth protrude over the lower jaw and teeth by a lot. It is mostly used in adolescents because that is the time the growth of the jaw in mainly taking place.
Gingiva
The tissue that surrounds the teeth, consisting of a fibrous tissue that is continuous with the periodontal ligament and mucosal covering. Often called. "gums."
Hooks
These are small attachments on the brackets used to attach elastics (rubber bands)
Headgear
Generic term for extraoral traction (attached around the back side of the head) for growth modification, tooth movement and anchorage.
Herbst appliance
Fixed or removable appliance designed commonly for overbite problems and more.
Imaging
The process of acquiring representations of structures in either two or three dimensions.
Ligature
A very thin wire used to tightly hold the archwire into the bracket.
Lingual
Of or pertaining to the tongue. A term used to describe surfaces and directions toward the tongue.
Lingual appliances
Orthodontic appliances fixed to the lingual surface of the teeth.
Lip Bumper
Consists of a plastic sheath converting A wire on the lower jaw that extends from one molar to another. It keeps the lips and cheeks away from touching your teeth. As you move your mouth or speak, your lips and cheek push on the bumper, and the bumper applies pressure to the teeth, pushing the molars back and creating space for overcrowded teeth.
Maxillary
Of or pertaining to the upper jaw. May be used to describe teeth, dental restorations, orthodontic appliances or facial structures.
Mouth Guard
A mouthpiece that is tailored to provide protection to the braces and teeth while you are playing a sport.
Orthodontist
A dental specialist who has completed an advanced post-doctoral course, accredited by the American Dental Association, of at least two academic years in the special area of orthodontics.
Orthognathic surgery
Surgery to alter relationships of teeth and/or supporting bones, usually accomplished in conjunction with orthodontic therapy.
Overbite
Vertical overlapping of upper teeth over lower teeth usually measured perpendicular to the occlusal plane.
Propel
The PROPEL System creates alveolar perforations to make orthodontic systems, such as Invisalign and traditional braces, more efficient. Creating micro osteo-perforations is a micro-invasive option used to accelerate the stimulation of bone production in the upper and lower jaw.
Radiograph
A permanent image, performed digitally in our office, produced by ionizing radiation. Sometimes called an X-ray after the most common source of image-producing radiation.
Retainer
Any orthodontic appliance, fixed or removable, used to maintain the position of the teeth following corrective treatment.
Retention
The passive treatment period following active orthodontic correction during which retaining appliances may be used.
Separator
Small elastics that fit snuggly between certain teeth to move them slightly so bands can be placed around them later.
Wax
Patients are instructed to place wax over a bracket or poking wire that is causing irritation to the lip or cheek.
A Premier Orthodontic Practice Proudly
Serving Coral Springs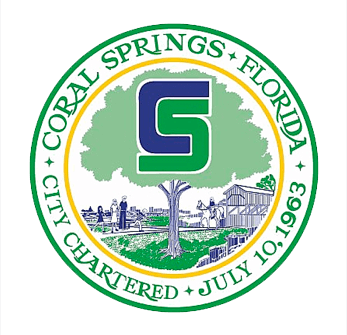 Schedule Your Visit