ClearCorrect in
Coral Springs

At SLS Orthodontics, we understand how important it is to feel confident in your appearance, especially during orthodontic treatment. That is why we offer the ClearCorrect clear aligner system for patients who want to straighten their teeth without the need for braces. Visit our office today to learn if ClearCorrect is right for you.
How Does ClearCorrect Work?
The ClearCorrect clear aligner system uses a series of custom-made aligner trays to reposition your teeth. Like traditional braces, we can recommend ClearCorrect for patients with a variety of common orthodontic issues. They are an effective treatment for issues such as crowded teeth, crooked teeth, gaps or spaces between teeth, overbites or underbites.
ClearCorrect aligners are made from transparent plastic and are a discreet alternative to braces. The trays are removable and should only be taken out during meals or when brushing and flossing. They can also be removed for sports and other physical activities, Wear your aligners for 20 to 22 hours a day for the best results, or as recommended by our orthodontist.
Your treatment time will vary based on your needs. Most patients wear ClearCorrect for one to two years. Each set of aligners is worn for three weeks. We offer three treatment options, depending on the degree of correction needed:
Limited 6: We will provide you with six sets of aligners to correct minor orthodontic issues.
Limited 12: We will provide you with 12 aligners to correct moderate orthodontic issues.
Unlimited: We will provide you with as many aligners as needed to correct your specific orthodontic issues.
Who Can Benefit from ClearCorrect?
Our orthodontist recommends ClearCorrect aligners for adults and teenagers. Children and senior citizens may not be good candidates for ClearCorrect treatment. Be sure to schedule a consultation with our orthodontist to see if ClearCorrect is right for you or your child.
What is the Difference Between ClearCorrect and Traditional Braces?
ClearCorrect is virtually unnoticeable and can correct many common orthodontic problems. This treatment is typically recommended for patients with mild to moderate tooth and jaw misalignment. Patients who present with complex orthodontic cases may need traditional braces.
What Does ClearCorrect Cost?
Your treatment costs will depend on your needs. For your convenience, our office accepts most insurance plans. We also offer flexible financing options to make our care as affordable as possible.
We are proud to offer ClearCorrect in Coral Springs. Call our office at (954) 368-0105 to schedule an orthodontic consultation. Our team is happy to help you achieve the smile of your dreams.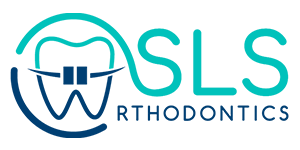 Request an Appointment