Accelerated Orthodontics in
Coral Springs

At SLS Orthodontics, we understand you have a hectic schedule, and you want orthodontic treatment that works for your lifestyle. That is why we offer accelerated orthodontics. Using the Propel Accelerated Orthodontics system, we can reduce your treatment time by up to eight months.
What is Accelerated Orthodontics?
For adult patients, orthodontic treatment using traditional braces or clear aligners usually lasts 18 to 24 months. Adult patients have different oral health concerns than children and teenagers, such as denser jawbones, previous tooth loss, gum disease or difficulty moving teeth caused by previous dental work. Taken together, these factors lead to longer treatment times than younger patients, which can keep some patients from receiving much-needed orthodontic treatment.
Accelerated orthodontic treatment offers a solution for adult patients. Whether you choose traditional braces or clear aligners, our team offers the Propel Accelerated Orthodontics system to help shorten your treatment time and get your smiling as soon as possible. We can accomplish this by stimulating your jawbone to make it easier for your teeth to shift. Be sure to discuss your treatment options with our orthodontist and find out if accelerated orthodontics is right for you.
How Does Propel Accelerated Orthodontics Work?
The Propel Accelerated Orthodontics system uses micro-osteoperforation (also known as MOP) to speed up teeth movement. Minimally invasive MOP technology uses micropulses to place tiny perforations in the jawbone and tooth-supporting tissues. The perforations stimulate bone growth, similar to that experienced by children and teenagers, and allows your teeth to be more easily repositioned with braces or aligners. MOP technology has been shown to reduce treatment times by up to 50%.
How Much Does Accelerated Orthodontics Cost?
The cost of accelerated orthodontics will vary depending on your needs. Our orthodontist will provide a complete breakdown of your treatment costs during your consultation. Be sure to ask about our financing options.
Straighten your teeth in less time with accelerated orthodontic treatment. For accelerated orthodontics in Coral Springs, call our office at (954) 368-0105 today. We offer flexible scheduling to make our care as convenient as possible.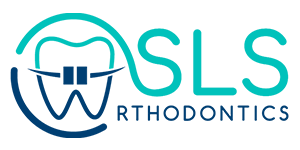 Request an Appointment